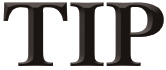 Just noticed that the January 2007 issue of The Industrial Psychologist (TIP), the quarterly publication of the Society for Industrial-Organizational Psychology, is online, even though I haven't gotten my print copy yet. As usual, my column on Good Science Good Practice is in there.
This was an interesting one to write. Most of it centers on a series of articles in the Journal of Occupational and Organizational Psychology (JOOP) that ask if the journal should be more inclusive of less scientifically rigorous (and, let's face it, less boring) articles so that it can serve a wider audience. Not everyone starts to dance from foot to foot in glee when presented with a giant table of statistics or a Methods section that takes days to read.
Of course, nobody was suggesting that JOOP should become, as I say in the column, "the I-O equivalent of People Magazine or Highlights." But it's still a sticky issue. How far do you bend to accommodate people without the advanced education or experience required to consume (and, perhaps more importantly, to make use of) traditionally erudite scientific research? At what point does such accommodation start to undermine the science and the mission of your publication?