March 4 weight: 175
Weight a week ago: 174
Last 5 days avg weight: 175.6
Workouts in last 7 days: 6
Feh. Bad week, not sure what else to say. The culprit is, as usual, diet. I really need to rein that in and see what I can do over the next 7 days.
Graph.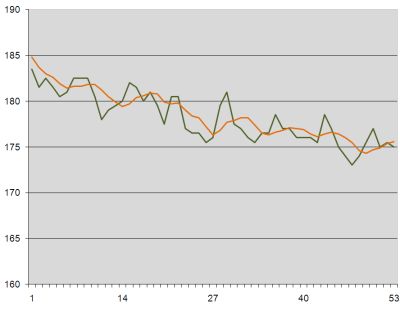 I was running late this morning, so I didn't grab a picture yet. I'll try to snap one tonight and update this post. If not, just use your imagination
And now, I'm going to get ready to head to the gym.